Hypactive News - STREAM, DOWNLOAD DAVIDO'S 'A GOOD TIME' ALBUM FT. NAIRA MARLEY, A BOOGIE, SUMMER WALKER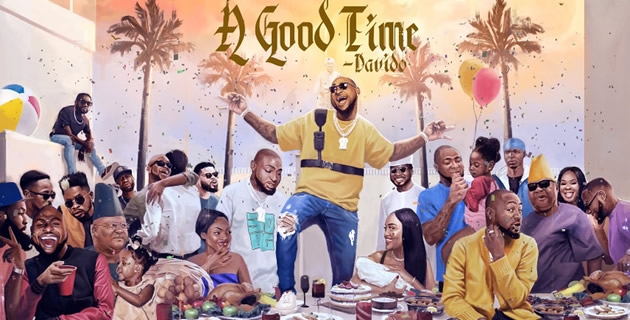 It's 12 am on November 22, 2019, #AGoodTime is the number one trending topic. Anticipation is built like muscles and flesh on a bouncer. Nigerian superstar and new father, Davido has finally released his anticipated 17-track sophomore album, A Good Time.
A moment later, 'Animashaun' started trending and so did Yonda. In case you didn't know, 'Animashaun' is the last song on the album. Davido took over social media and so did his music. In that moment, the weird trajectory of Davido's career took centre stage in my mind - the man is now a 10-year veteran, yet this is only his second album.

Stream Album below:

The album opens up to 'Intro' and it sets the sonic tone for the entire experience.











Back to news reel.